Post by PepperAnn on Feb 24, 2017 2:03:44 GMT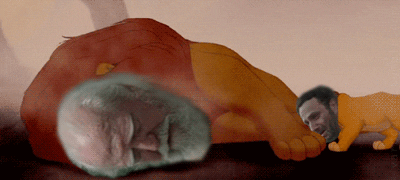 I am apparently not the only one.
To me, a portion of racism (NOT ALL but a portion of it) still exists BECAUSE of how incredibly sensitive some people are. Sometimes the racism is not even there and people just place it there. I am not a fan of that word, I think it's horrible and I cringe when I hear or read it. I also don't condone violence (IRL

) But I do think people take offensiveness and politically correctness a bit too far.
If you look at this as an example....you can trace almost every saying or tshirt to some form of an -ism... 6 degrees of -isms. lol
I agree with this. I never liked n*****. I am mixed but I still find the word offensive and just because you are African American doesn't give you the right to say it either . I don't say it as slang nor do I ever say it. I cringe too when I hear it in music or in movies too.
The word in itself is just disgusting. Not even just because of the history behind it. I guess it's just ingrained in my head to be a vile word.