Post by thehainted on Mar 10, 2017 14:34:41 GMT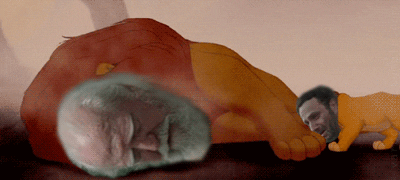 Humans built the pyramids, and Easter Island heads, and all of that other stuff. Humans created the Nazca lines. Einstein was just a guy, not an alien. Humans have been and are brilliant, and when they want to be, are creative and come up with ingenious methods to get things done that they want to do. You don't need giants or aliens for any of it. Have you seen photos of the cave paintings in the Lascaux Caves? These were created approximately 20,000 years ago by stone age people, and they are magnificent, even by today's standards.
I've never seen any evidence that would lead me to believe ghosts are real. All of it can be debunked. And for people that are atheists but believe in ghosts, give yourself a good slap.
I'd like to think Bigfoot is real, and Nessy is a living dinosaur, but I just haven't seen anything making that likely either. I believe virtually all of it can be explained by mis-identification.
Alien life certainly exists. Is it flying over here in spaceships to shove things in people's rectums? Doubtful.
I just don't see how humans could have constructed those things with what they had for tools back then. It was just them! The only acceptable non-farfetched answer to me is what has already been said....maybe we were really evolved at that point and just had a fall back into dumbness. And climbed back out. Lol
But I much rather prefer to believe it's something beyond our understanding.

I know you are a reader so pick up Ridley Walker by Russell Hoban. I think it proves smart to dumb theory and where we as a new age society are headed. It is written in phonetic broken english which may take a few passes at certain passages to get what they are saying.