Post by PepperAnn on Mar 31, 2017 15:09:51 GMT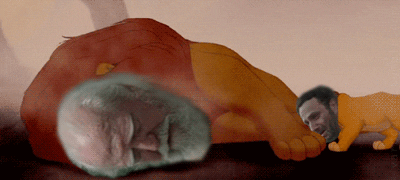 And I really thought he was going to slit his wrists.
Who knew it could all be reigned in with one single cantaloupe.
The moment that got me the most was when he approached the Saviors after killing Richard. He was so unpredictable at that stage that I thought he was going to start taking those guys out Ninja style.
That's what I love about not only Morgan...but Lennie James. The character is so unstable right now, and Lennie pulls it off so well......you don't know if one minute he is going to kill himself, or the next he is going to take all the soldiers out in 2.5 blows of that stick. I love the tension that creates when he is on screen.