Post by stealth on Apr 3, 2017 13:14:17 GMT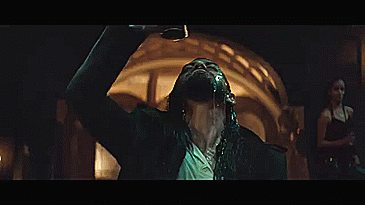 Serious moment here guys...this is not the Jesus fangirl Danae complaining. This is The Walking Dead fangirl Danae complaining. I hate that gimple and co are once again basically ignoring a great comic character. Abraham's character was not used to its full potential nor was Tyreese. And once again they are going to under utilize a great character....yes Jesus. The character is so awesome in the books and it saddens me and pisses me off that the character is being treated as a secondary. And this is why I resent the character of daryl....his being in the story waters down otherwise great characters. the characters of tyreese and abraham suffered because of the presence of daryl and now the character of jesus is meeting the same fate. I suppose the best I can hope for at this point is that he becomes maggie's greatest ally and right hand man sooner rather than later
also...I am not a fan of cheesy moments. the rally the troops music near the end while the gunfight was going on....a bit too cheesy. but the cheesiest part of all that made me roll my eyes, the leaders of each community on that platform. cheesy indeed.
I rarely post in the complaint thread so you know these things must really bother me LOL
Don't even get me started on Tyreese. Gimple even made him not wanting to kill walkers, and he basically became the babysitter. There's still room for Jesus to grow since the cast is so large, but like you I can see the pattern. Dwight has been built up more than Jesus which should give us cause for concern that history is repeating itself.
I didn't like the rally the troops music either. They're horrible when it comes to the soundtrack on the show. Many times they force inappropriate songs into scenes probably because they think it sounds cool. It just gets in the way and makes the show cheesy.